Drei Kurzfilme in einem Slot, total lenght: 64min + 3x Q&A á 10min
20:30 AKE DIKHEA?: 9/8fight41 + Q&A, D TR 2022, R: Gizem Aksu, 29min, OmeU
Zu Gast: Semih Togay (Darsteller), Gizem Aksu (Regie, Choreografie und Schnitt)
This short documentary dance film is based on Gizem Aksu's haunting friendship with the Sinto and boxing legend of Germany, Johann Rukeli Trollmann (1907-1944) and the inter-generational and inter-geographical journey of this relationship.
Rukeli Trollmann, the man who "boxed in a non-Aryan dancing style", was murdered in the Wittenberge Concentration Camp. Inspired by the fight of the boxer, the film traces the artist's experience of immigration to Berlin and the fight for justice in Istanbul.
In Istanbul, three more dancers join Rukeli's dance/fight by sharing the power of dance in their fight for justice: Gizem Nalbant, who experienced urban transformation in the Rom-ani neighborhood Sulukule; Banu Açıkdeniz, who researches feminist body politics; and Sema Semih, who has been part of the LGBTQI+ movement for many years. The film car-ries Rukeli's story to Istanbul's Romani neighborhoods, Sulukule and Fikirtepe, and, through the bodies of the dancers, takes a look into Istanbul's recent urban memory in a triple 9/8 musical meter.

Der dokumentarische Tanzkurzfilm basiert auf Gizem Aksus gespenstischer Freundschaft mit der deutschen Sinto-Boxlegende Johann Rukeli Trollmann (1907-1944) und der generationsübergreifenden und distanzüberwindenden Reise dieser Beziehung.
Trollmann, "nicht-arisch tänzelnd boxend" wurde im Konzentrationslager Wittenberge ermordet. Inspiriert durch seinen Kampf zeigt der Film Aksus Emigrationserfahrungen nach Berlin und den Kampf um Gerechtigkeit in Istanbul.
In Istanbul schließen sich drei weitere Tänzer*innen dem Tanz/Kampf von Rukeli an. Sie bringen die Kraft des Tanzes in ihren Kampf für Gerechtigkeit ein: Gizem Nalbant, die die urbane Transformation im Roma-Viertel Sulukule miterlebt hat; Banu Açıkdeniz, die über feministische Körperpolitik forscht, und Sema Semih, LGBTQI+-Aktivistin. Der Film trägt Rukelis Geschichte in die Istanbuler Roma-Viertel Sulukule und Fikirtepe und wirft durch die Körper der Tänzer*innen einen Blick auf Istanbuls jüngstes urbanes Gedächtnis im 9/8-Takt.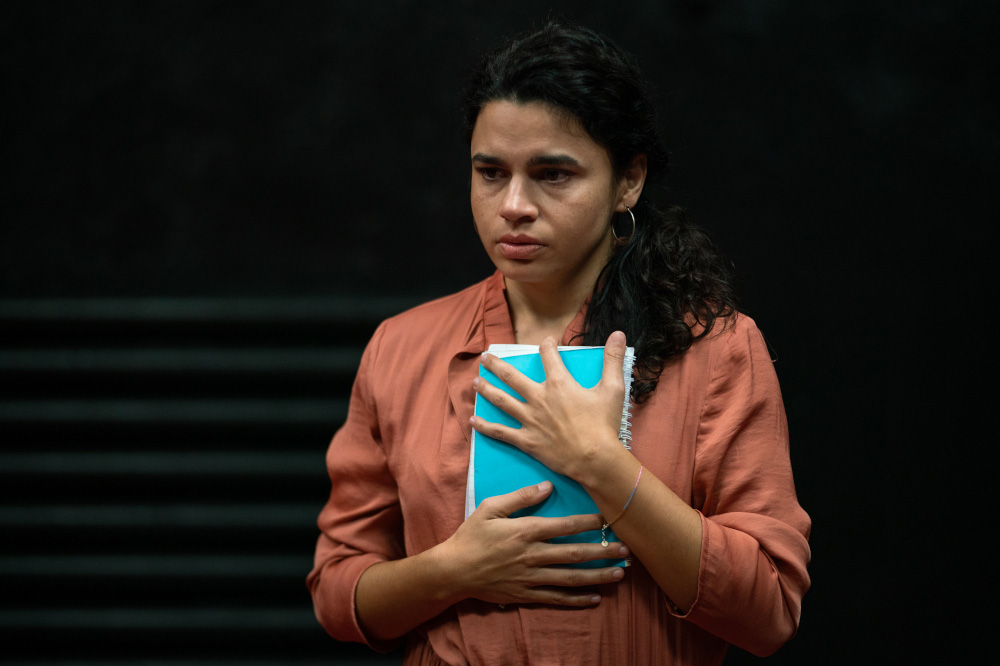 20:30 AKE DIKHEA?: I Matter + Q&A, RO 2021, R: Alina Șerban, 20min, OmeU
Rebeca lives in an orphanage and is a first year student at the top acting university in Romania. For the first acting exam, she is given a seemingly ordinary assignment: to bring in personal objects from her room.

Such a simple requirement puts Rebeca in an extremely delicate situation – she has never had a room of her own, nor personal belongings. For her, the difficulty relies not only on revealing her true self in front of her audience, but, on top of that, exposing herself as a Romni and an orphan growing up in the foster care system.
The short film "I matter" focuses on the social exclusion of young women at risk and their efforts to fit in the society. The film is based on the environment that director Alina Șerban lived in and is viewed through her intersectional perspective – as a former institutionalized Roma woman who migrated from one social environment to another. This film asks: what does it mean to be a Roma girl, to be raised in an orphanage and to struggle for your education?
Rebeca lebt in einem Waisenhaus und ist Studentin im ersten Jahr an der besten Schauspieluniversität in Rumänien. Für die erste Schauspielprüfung erhält sie eine scheinbar einfache Aufgabe: Sie soll persönliche Gegenstände aus ihrem Zimmer mitbringen.
Diese Aufgabe bringt Rebeca in eine äußerst heikle Situation, denn sie hatte noch nie ein eigenes Zimmer und auch keine persönlichen Gegenstände. Für sie besteht die Schwierigkeit nicht nur darin, vor ihrem Publikum ihr wahres Ich zu offenbaren, sondern sich als Romni und als Waise, die im Kinderheim aufwächst, zu entblößen.
Der Kurzfilm "I matter" befasst sich mit der sozialen Ausgrenzung junger Frauen und ihren Bemühungen, sich in die Gesellschaft einzufügen. Der Film basiert auf dem Umfeld, in dem die Regisseurin Alina Șerban gelebt hat, und wird aus ihrer intersektionalen Perspektive betrachtet. Er fragt: Was bedeutet es, eine Romni zu sein, in einem Waisenhaus aufzuwachsen und für seine Bildung zu kämpfen?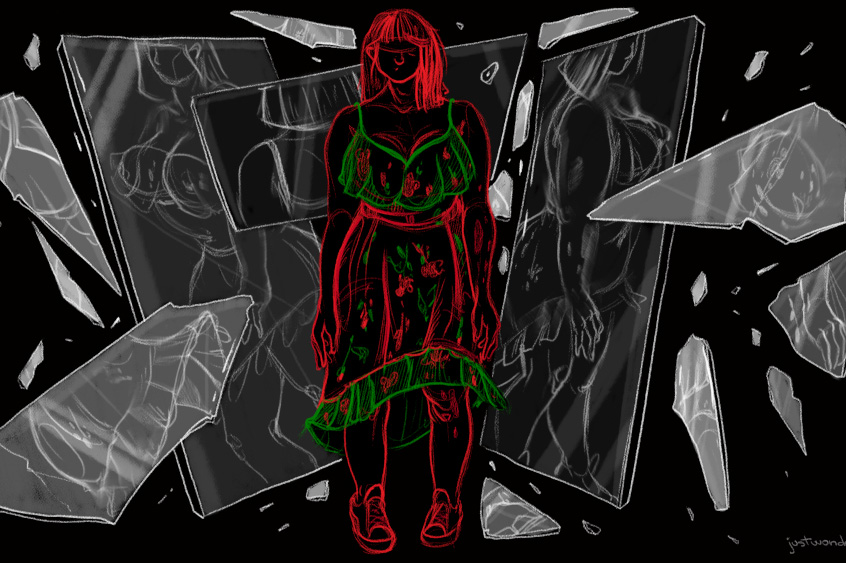 20:30 AKE DIKHEA?: The Roma woman, at the edge of the world + Q&A, RO 2021, R: Aron Nor, 15min, OmeU
Zu Gast: Izabela Marin (Drehbuch und Erzählung)
"The Roma woman, at the edge of the world" is a story about being looked at, a narration of the life experiences of a young Roma girl growing up to be seen as a woman.
Starting from a scene in childhood and progressing through the teenage years, being seen amounts to being sexualized and racialized. The animated film is a personal and political account that intertwines feminist and antiracist theory with life stories. It is a punch to the gut of patriarchal white supremacy!
A trigger warning must be given: racism, racial slurs, sexism and sexualised violence are shown in this film.
"Die Roma-Frau am Rande der Welt" ist eine Geschichte über das Angeschautwerden, eine Erzählung über die Lebenserfahrungen eines jungen Roma-Mädchens, das aufwächst und als Frau gesehen wird.
Von der Kindheit bis zu den Teenagerjahren durchläuft der Film mit seiner Protagonistin Szenen voller sexualisierter und rassifizierter Blicke. Der animierte Kurzfilm ist ein persönlicher und politischer Bericht, der feministische und antirassistische Theorie mit Lebensgeschichten verbindet. Ein Schlag in die Magengrube der patriarchalen, weißen Vorherrschaft!
Eine Triggerwarnung muss ausgesprochen werden. Im Film werden Rassismus, rassistische Beleidigung, Sexismus und sexualisierte Gewalt gezeigt.